For Founder's Day 2023, three Lasallian educators from Stella Maris College have written a new song in honour of St John Baptist De La Salle. Four former Lasallian students from the same college , now all established local singers, have come together to give life to this song. This video uses footage taken by the LS Media Team from our Institute's Mother House in Rome and edited by our District Communication's Officer Eunan Whyte.
Lyrics: Paul Abdilla
Music: Mark Spiteri Lucas
Arrangements: Conrad Briffa
Vocals: Ian Vella (J Anvil), Dario Mifsud Bonnici, Ryan Hili and Mark Anthony Bartolo.
What a great way to celebrate the 120th Anniversary of the arrival of the De La Salle Brothers to Malta.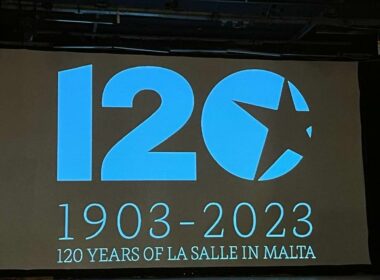 It was on occasion to thank the Brothers for all their years of selfless dedication and commitment. David Wells helped us to reflect on why and how we will keep the vision of St John Baptist de La Salle alive in our schools. Many thanks to all staff members in all our schools for a memorable Founder's Day.