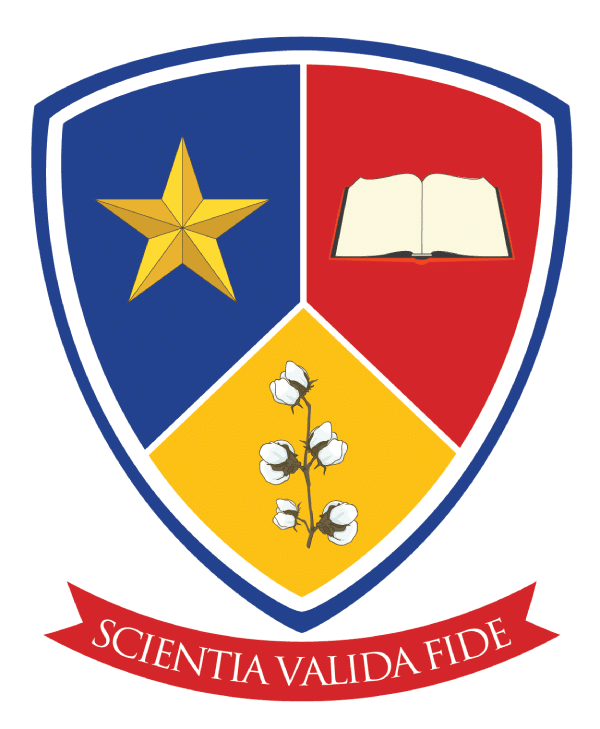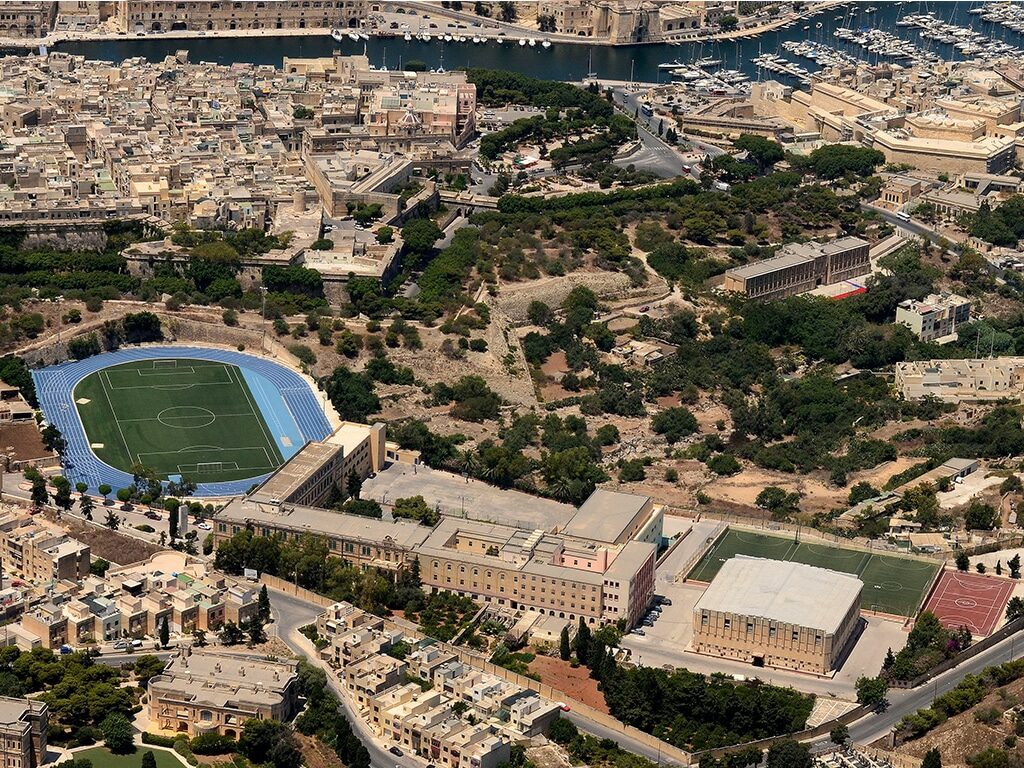 In 1903 Sir Charles Mansfield, Governor of Malta, authorised Bro. Arbon Francois to open a Lasallian school in Malta. The premises which first housed De La Salle were situated in Cospicua at 96, Strada Buongiorno.
The first day of school was November 3, 1903. The Brother Director and founder of De la Salle College was Bro. Benoit Constant.
Nowadays, De La Salle College incorporates a Primary School, a Secondary School and a Sixth form with over 1300 students.
In 1951, the 1,500 schools and colleges of the De La Salle Order spread through the five continents celebrated the Third Centenary of the birth of the saintly founder of the Brothers, St. John Baptist de la Salle. On that festive occasion, the students who at De La Salle College were earnestly preparing themselves to enter H. Dockyard, Malta, resolved to donate their first weekly salary towards the erection of a statue of the saint in the event of their being successful at the very competitive Dockyard Entrance Examination. The renowned artist Emvin Cremona first suggested that the monument be done as a basso rilievo but later on opined that a full-length portrait of St. de la Salle in colourful mosaic would be more original and impressive.

The monument stands on a circular base 24 ft in diameter in the centre of which rises the monument at 35 ft. The face looking towards the College Drive represents the Founder of the Brothers with on his right hand two teenage apprentices surrounded by the tools of their trade. The whole scene is made up of as many as 100,000 pieces of mosaic blended together into 120 colourful hues.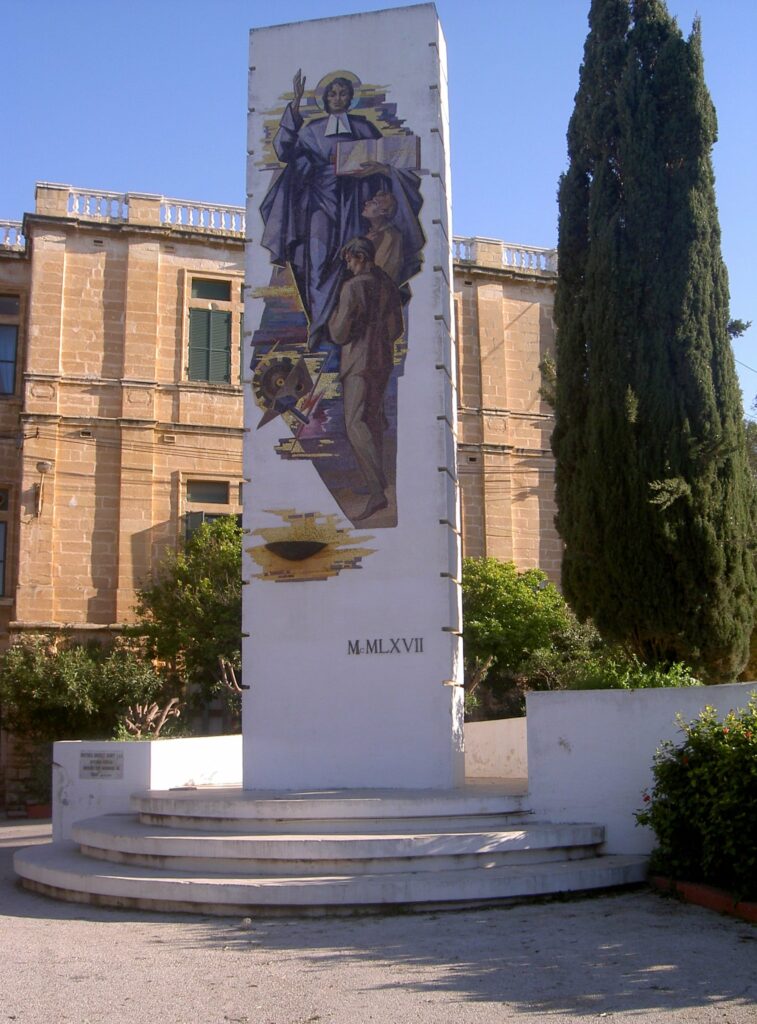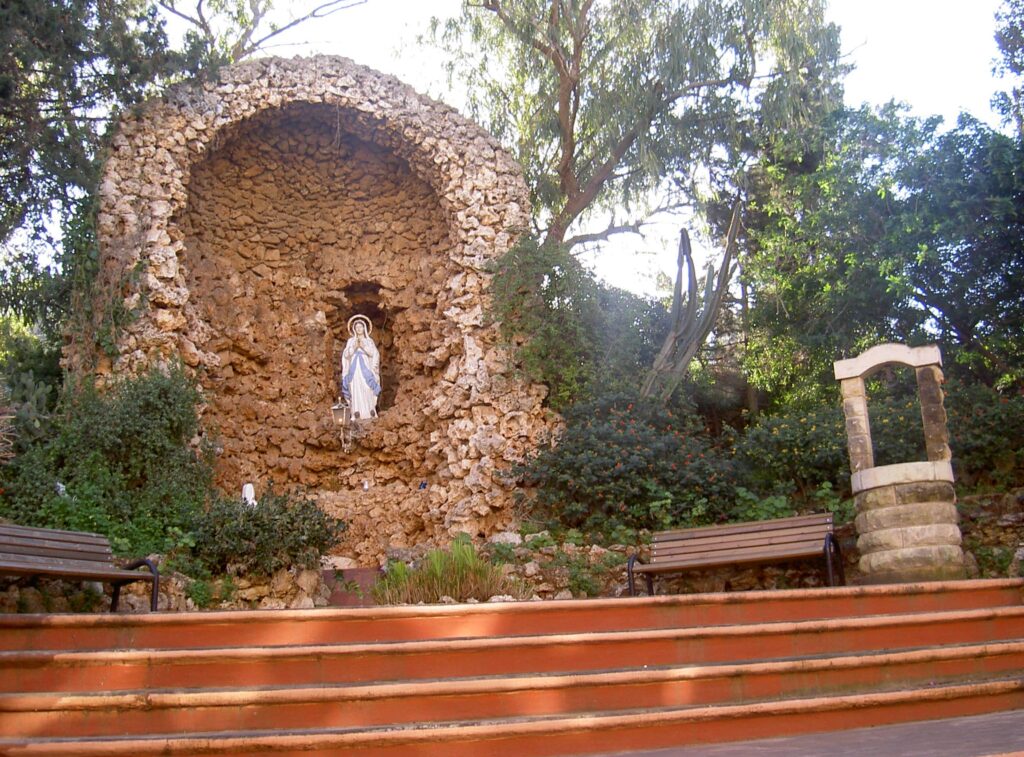 Extract from the Archives of the Community:
"On the 10th of June 1940, Italy declared war on France and England. At 7 o'clock in the morning of Tuesday 11th June, bombs fell around us without however hitting the college; damage consisted of only a large number of broken panes.
The raids increased every day and people started evacuating the area. In the imminent peril which threatened the community, the Brothers made the following vow to its saintly Protectors: the Sacred Heart of Jesus, the Most Blessed Virgin, St. Joseph, St. John Baptist de la Salle and St. Teresa of the Child Jesus: to erect as soon as possible a grotto of our Lady of Lourdes on the place destined for it.
As was customary in those days, the community informed a higher Superior, Bro. Assistant Lawrence O'Toole, of its intention to erect the Grotto as soon as possible."
The design of the badge includes:
A STAR which symbolizes the FAITH (Religion) and is present in the coat-of-arms of the Institute.
An OPEN BOOK which symbolizes learning.
A COTTON BRANCH which forms part of the coat-of-arms of Grand Master Cottoner. This Grand Master of the Knights of St John built the fortifications around the Cottonera area where De La Salle College is built.